With an extensive range of uses, Firechip is one of the most flexible aggregates in the Cloburn Quarry range
0mm-8mm
Popular for a wide range of uses such as golf course paths, walkways, amenity areas, car parks and cycle paths.
Firechip is free draining and pleasant to walk on but is capable of carrying heavy loads and will not break down under traffic. It is also impervious to frost. This has made it one of the most sought-after landscape materials among local authorities, landscape architects and sport ground contractors. Firechip provides a cost effective and visually attractive solution to many of the UK's leading golf courses including Gleneagles and Turnberry. Also used at Historic Scotland properties such as Dumfries House & New Lanark World Heritage Centre.
When compacted it weighs two tonnes per cubic metre. As the minimum recommended depth for vehicle traffic is 75mm, this means that one tonne will cover seven square metres – ideal for car park aggregates. It's well-suited to walkways and pathways too, as 50mm depth is sufficient for pedestrian traffic meaning that one tonne will cover 10 square metres.
Cloburn Quarry are Europe's premier red granite producer supplying UK and Worldwide.
Call today on 01555 663 444 and we will be delighted to answer any queries you may have.
Granite, Stone & Sand Direct From Our Quarry In Lanark to Construction Sites Throughout Lanarkshire & Glasgow
Commonly used to top dress and upgrade existing pathways, Firechip is extremely user friendly and easily compacted. Although initial rolling is preferable, it is not a requirement as Firechip will compact naturally with traffic and is virtually maintenance free. However, occasional raking will ensure a smoother finish.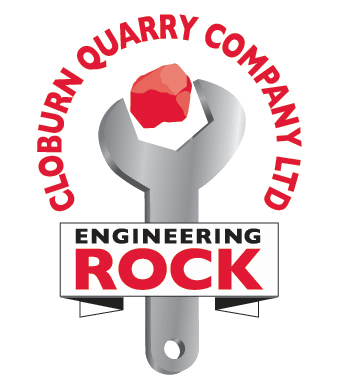 Cloburn Quarry is located near Lanark, Scotland. Delivery throughout the UK and worldwide via bulk bags or tipper trucks.
Do you need more information about our delivery and returns before making your decision?